These pumpkin pie bars are the perfect healthy dessert for an autumn gathering. Made with pumpkin puree, coconut flour, maple syrup, and warm, cozy spices; they're gluten-free, grain-free, and oh so delicious!
If you like pumpkin pie, you will love the convenience of these pumpkin pie bars studded with chocolate chips. They have a light, custard-like texture just like pie but can be cut into squares just like a brownie.
This is a one-bowl-dump-and-stir recipe (my favorite type!). Much easier than pumpkin pie and they work well for breakfast, dessert, or a snack.
PRINT RECIPE HERE:
https://cleananddelicious.com/healthy-pumpkin-pie-bars/
Thanks for watching! Make sure to SUBSCRIBE for more videos:
http://tinyurl.com/jaxbcd6
INGREDIENTS & PRODUCTS USED + MENTIONED:
8×8 Baking Dish:
https://amzn.to/36Q7Iaa
Coconut Flour:
https://amzn.to/34K1khO
Glass Mixing Bowls:
https://amzn.to/307n31P
Glass Storage Container:
https://amzn.to/2VxdJRa
WEBSITE:
https://cleananddelicious.com/
INSTAGRAM:
https://www.instagram.com/clean_and_delicious/
FACEBOOK:
https://bit.ly/2XvSjVh
PINTEREST:
https://www.pinterest.com/danispies/
TWITTER:
https://twitter.com/DaniSpies
MORE DELICIOUS PUMPKIN RECIPES:
Pumpkin Spice Latte:
https://youtu.be/C5-AuvqFFys
Pumpkin Oatmeal Cups:
https://youtu.be/9uYZKHcb0aM
Mini Pumpkin Pies:
https://youtu.be/Fr5LC9a9Poc
How-To Roast Pumpkin Seeds:
https://youtu.be/YlVettl1feo
15 ounce can of pumpkin puree
3/4 cup coconut flour
1/2 cup maple syrup
1/4 cup almond milk
2 eggs
1 teaspoon vanilla extract
1 teaspoon pumpkin pie spice
1 teaspoon ground cinnamon
1/4 teaspoon kosher salt
1/2 teaspoon baking soda
1/3 `cup chocolate chips*
INSTRUCTIONS
Preheat oven to 350ºF.
Grease and 8×8 baking dish with coconut oil, butter or cooking spray.
In a large bowl combine; coconut flour, pumpkin puree, maple syrup, almond milk, eggs, pumpkin pie spice, cinnamon, baking soda, and salt. Mix well.
Stir in chocolate chips.
Transfer batter to prepared baking dish.
Bake for 45 minutes or until set through and lightly golden brown on top.
Cool completely and refrigerate for a minimum of eight hours before cutting into nine pieces. Enjoy!
NOTES
Be sure to buy dairy-free chocolate chips if you need the recipe to be 100% dairy-free.
For a more cake-like texture, swap the coconut flour with 1 cup of oat flour and eliminate the almond milk. I love this version for breakfast.
Be sure to store these bars in the refrigerator. They are best when eaten cold.
Experiment with different stir-ins. Dried cranberries, shredded coconut, pecans, and walnuts would all be delicious!
NUTRITION
Serving: 1bar | Calories: 167kcal | Carbohydrates: 28g | Protein: 4g | Fat: 5g | Saturated Fat: 3g | Cholesterol: 38mg | Sodium: 179mg | Potassium: 151mg | Fiber: 5g | Sugar: 19g | Vitamin A: 7426IU | Vitamin C: 2mg | Calcium: 59mg | Iron: 1mg
How Much Weight Can You Lose During Sex?
A slender body, toned muscles, an attractive and sexy look – the image that most men and women strive for. To achieve what you want, you need to eat right, playing sports… and having sex. Learn how sex affects a woman's figure, calorie calculation and other interesting facts.
3 Ways To Use a Food Journal To Lose Weight And Keep It Off
One of the challenges we all have to deal with, when trying to lose weight and keep it off, is keeping track of what has worked and areas that need improvement. A food journal is one way that can help you monitor your progress. Research has shown that those that those who keep daily food journals end losing more weight than those who don not.. Though keeping a food journal is not easy, you can still make it work. Here are 3 ways you can use it to lose weight and keep it off.
3 Keys That Will Help You Lose Weight More Consistently And Keep It Off
If you truly want to lose weight everyday, you have to make sure you are consistently doing the best with what you have, The first key is applying discipline to your daily activities. I know discipline is not something you typically hear people talk about when discussing losing weight or eating healthy. However if you truly want to be able to lose weight without thinking about it, you have to be consistent with energy burning activities and smart about your food choices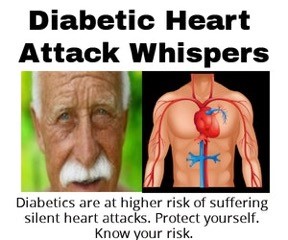 How To Eat Smart And Lose Weight
Eating smart and losing weight is not only about what you eat, it is also about what you do not eat. The whole process of eating smart begins with setting realistic goals for yourself. You have to consider your ability to eat smart and lose weight part of your process of self-mastery and personal transformation. It is a lifestyle change.
Can A Good Tasting Dieting Help You Lose Weight?
There are many diet's available to help you achieve your weight goals. Many of these will allow to loss weight with a nutritious and good tasting diet. You now might be asking what are these diets?