Paleo Diet – Gear up for Breakfast The Paleo Way
Breakfast is the most important meal of the day. Needless to say, adult men and women tend to skip this because of early work commitments and other reasons. For those slowly incorporating Paleo Diet in their meals, finding the right breakfast plan would be a chore. However, it doesn't have to be that way anymore because of these awesome Paleo-inspired breakfast recipes that you can cook in a short time.
Omelette
Omelettes have been a breakfast staple in all parts of the world, and eggs, for one, are good Paleo food choices. Creating an omelette is fairly easy and flexible too. In order to generate a good Paleo-inspired omelette dish, all you need are the eggs and vegetable fillings. To make it even healthier, do not use commercial oil, but instead, opt for the vegetable oil. Your fillings should be a mix of your favourite vegetables like carrots, onions, garlic, bell peppers, and more. This will serve as the core of the omelette, making it tastier and more appetizing.
Cinnamon Apple Muffins
Who doesn't love muffins? Everybody loves it. However, its traditional recipe is far from being Paleo-friendly, but there is already a healthier way to make muffins. You simply need almond flour, coconut flour, diced apple, eggs, cinnamon, honey, baking soda, and coconut oil. Add the ingredients in a large mixing bowl and prepare the muffin tin. Place it in the oven, but make sure it's preheated to 350 degrees. Once it is cool, you can dig in to this as many times as you want.
Pancakes
Pancake is another food perfect for breakfast. If you have been missing pancakes just like the old days, you can still do so today. Just make sure that your pancake ingredient is Paleo perfect. You would just need bananas, eggs, vegetable oil, almond butter and fruits for your pancake toppings. Mash bananas and eggs together until they're smooth then add a little almond butter to the mixture. Heat your coconut oil in the pan and place the mixture and shape it in whatever way you like. Cook until pancakes are brown, then add the fruit toppings for that healthier twist.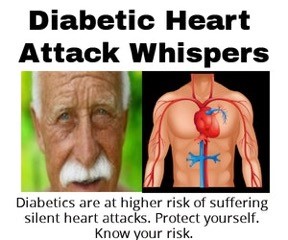 Getting into Paleo diet does not mean sacrificing your favourite dishes and throwing it away. As a matter of fact, you can still retain those food items, provided that you change the ingredients and make it as natural as possible. You don't need to sacrifice much and your appetite just to engage in this kind of diet.