These no-bake cookies are made healthier with natural peanut butter, coconut oil and naturally sweetened with maple syrup. Think of this recipe as a chocolate oatmeal breakfast cookie that is gluten-free, refined sugar-free and flourless.
Healthy no-bake cookies are the perfect quick treat to whip up when you don't want to spend hours rolling dough and baking batch after batch of cookies. Just be sure to allow time for the cookies to chill in the fridge!
I love to add them to my holiday cookie trays, sometimes I even add red and green sprinkles on top to make the cookies look extra festive! They're so easy to make that even my kids love to help.
PRINT RECIPE:
https://cleananddelicious.com/healthy-no-bake-cookies/
Thanks for watching! Make sure to SUBSCRIBE for more videos:
http://tinyurl.com/jaxbcd6
Chapters:
0:00 Intro
0:46 Prepping
0:54 Adding and Heating Ingredients
2:40 Forming Cookies
3:11 Storing Cookies
3:46 How to not overeat during the holidays
INGREDIENTS & PRODUCTS USED + MENTIONED:
1/4 Sheet Pan:
https://amzn.to/378TLm8
Parchment Paper:
https://amzn.to/39nwEHk
Cookie Scoop:
https://amzn.to/2JhJyf0
Cacoa Powder:
https://amzn.to/33nHlFO
Storage Container:
https://amzn.to/37hL34S
WEBSITE:
https://cleananddelicious.com/
INSTAGRAM:
https://www.instagram.com/clean_and_d…
FACEBOOK:
https://bit.ly/2XvSjVh
PINTEREST:
https://www.pinterest.com/danispies/
TWITTER:
https://twitter.com/DaniSpies
MORE HEALTHY COOKIE RECIPES:
Banana Oatmeal Cookies:
https://youtu.be/3rQ-LrmzG3w
Best Gluten Free Chocolate Chip Cookies:
https://youtu.be/rvugSczY5xQ
Gluten Free Souble Chocolate Chip Cookies:
https://youtu.be/t9u9OGDiPD84
4 Ingredient Banana Coconut Cookies:
https://youtu.be/2v7j1MzVgUI
Vegan Oatmeal Raisin Cookies:
https://youtu.be/Rq0oQISAckc
NO BAKE COOKIES RECIPE
1/2 cup all natural peanut butter
1/4 cup coconut oil
1/4 cup maple syrup
1/4 tsp kosher salt
1 tsp vanilla extract
2 tbsp cacao powder
1 cup organic rolled oats
1/2 cup unsweetened shredded coconut
INSTRUCTIONS
Line a rimmed baking sheet with parchment paper and set aside.
In a medium saucepan, combine peanut butter, coconut oil, cacoa powder and maple syrup. Heat over medium heat, stirring continuously until melted and well combined.
Stir in vanilla and salt before adding in rolled oats and shredded coconut, stir until everything is combined.
Scoop up a heaping tablespoon of dough and form into a disc-shaped cookie. Place onto the prepared baking sheet and repeat until you have worked through all the dough. You should end up with 12 cookies.
Chill in the fridge overnight or for a minimum of 8 hours (you are looking for the cookies to set up and harden).
Store in an airtight container in the fridge or freezer. Enjoy!
NOTES
*If you don't have cacao powder, you can swap in some cocoa powder.
**Maple syrup can easily be subbed with honey if you prefer. And if you want a lower sugar option, swap the maple syrup with monk fruit or stevia.
***Store the cookies in the fridge for up to 5 days or in the freezer for up to 5 months.
NUTRITION
Serving: 1cookie | Calories: 168kcal | Carbohydrates: 14g | Protein: 4g | Fat: 12g | Saturated Fat: 6g | Sodium: 109mg | Potassium: 135mg | Fiber: 2g | Sugar: 7g | Calcium: 17mg | Iron: 1mg
PRINT RECIPE:
https://cleananddelicious.com/healthy-no-bake-cookies/
Disclaimer: product links may include affiliate links.
#nobakecookies #breakfastcookies #chocolateoatmealcookies
Some Tips to Lose Weight in Bed With Simple Changes
Gaining weight unnecessarily can be a nightmare for many, it will not only affect one's health, but can also add some undue pressure onto one's self-confidence. People tend to try a lot many things to lose weight, but they also tend to forget that one's lifestyle plays one of the biggest roles in weight gain. In recent times, people tend to lead an unhealthy lifestyle which involves sitting at a single place for too long, taking meals at odd timings, sleeping at odd times, etc.
Changing Your Daily Routine Can Lead To a Healthier Life Style
Many people in our society would like to live a healthier life style. This is often motivated by the desire to loss weight. Changing your diet and increasing yo physical actives are to key ways to accomplish this.
When HIIT Isn't the Best Workout
HIIT training is a a great way to lose weight but some women shouldn't only be doing HIIT training. If you have been diagnosed with PCOS there is a better way to weight loss.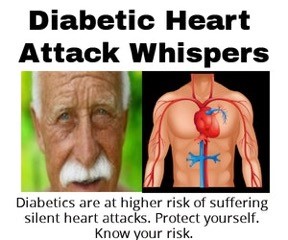 Exercise To Reduce Belly Fat For Female At Home: Crunches, Twists & Lifts
Learn the steps of how to execute the most effective exercise to reduce belly fat for a female at home. From crunches, twists and lifts, you will learn a series of workouts to get your abdominal region less flabby and more sculpted.
Exercise To Reduce Belly Fat For Female At Home: Simple Tips To Get Trim
Truth is, women require special care in order to successfully win the battle of the buldge. With these simple and fun exercises, you will gain focus and be on track to reduce your belly fat. Discover exercise to reduce belly fat for a female at home through this guide which explains the most effective techniques.