Bringing you major warm, cozy, and comforting vibes with a tasty leftover Thanksgiving turkey soup! This leftover turkey soup recipe is so hearty and nourishing, it will quickly become a cold-weather staple. Don't have turkey? No problem, use some leftover rotisserie chicken and broth for an easy swap!
This healthy turkey soup recipe is loaded with vegetables, wild rice, turkey, and delicious flavor. It's my favorite way to use up leftover turkey! Add a simple side of cornbread, and enjoy all of the smiles at your table.
PRINT RECIPE:
https://cleananddelicious.com/leftover-turkey-soup/
Thanks for watching! Make sure to SUBSCRIBE for more videos:
http://tinyurl.com/jaxbcd6
Chapters:
0:00 Intro
0:32 Start Soup
0:50 Prep – Chop an Onion
1:52 Prep – Cremini Mushroom
3:09 Focus – Wild Rice
4:10 Prep – Kale Ribbons
INGREDIENTS & PRODUCTS USED + MENTIONED:
Cast Iron Pot:
https://amzn.to/3pNzScY
Favorite Chefs Knife:
https://amzn.to/35vPTMx
Wild Rice:
https://amzn.to/3pOvgD5
WEBSITE:
https://cleananddelicious.com/
INSTAGRAM:
https://www.instagram.com/clean_and_delicious
FACEBOOK:
https://bit.ly/2XvSjVh
PINTEREST:
https://www.pinterest.com/danispies/
TWITTER:
https://twitter.com/DaniSpies
MORE DELICIOUS SOUP RECIPES:
Minestrone Soup:
https://youtu.be/rjn1kkS87SQ
Black Bean Soup Recipes:
https://youtu.be/iKqSZcCl3g0
Summer Minestrone Soup:
https://bit.ly/2SvwcKZ
Kabocha Squash Soup:
https://bit.ly/2GSvo1c
Stuffed Pepper Soup:
https://bit.ly/2EE3TGy
LEFTOVER THANKSGIVING TURKEY SOUP RECIPE
1 tbsp olive oil
1 cup chopped onion (1/2 of an onion)
1/2 cup chopped carrots (2 carrots)
3/4 cup chopped celery (2 large stalks)
2 cloves minced garlic
8 ounces diced mushrooms
1/2 cup wild rice
8 cups turkey stock
1 tbsp tamari or liquid aminos
1 bay leaf
1/2 cup coconut milk
2 cups leftover turkey chopped
4 cups kale stemmed and slice into thin ribbons
salt and pepper to taste
INSTRUCTIONS
Heat olive oil in a large dutch oven over medium-high heat.
Add in the onions, celery, carrots and a pinch of salt. Sauté for ten minutes or until the veggies are fragrant the onions are translucent.
Stir in mushrooms and garlic and cook for another five minutes.
Once all of the veggies are just tender, add in the wild rice, turkey stock, tamari, and bay leaf.
Bring everything up to a boil and then reduce to a simmer and cook for forty minutes or until the wild rice is tender.
Stir in coconut milk, turkey and kale ribbons and season to taste with salt and pepper.
Simmer for another five to ten minutes or until the kale has wilted (but is still vibrant) and the soup is heated through. Serve + Enjoy!
NUTRITION
Serving: 1.25cup | Calories: 358kcal | Carbohydrates: 31g | Protein: 28g | Fat: 14g | Saturated Fat: 6g | Cholesterol: 60mg | Sodium: 708mg | Potassium: 993mg | Fiber: 2g | Sugar: 8g | Vitamin A: 6329IU | Vitamin C: 59mg | Calcium: 106mg | Iron: 3mg
PRINT RECIPE:
Disclaimer: product links may include affiliate links.
#leftoverturkeysoup #leftoverthanksgivingrecipes #turkeyrecipes
Right Way To Lose Weight
The Right Medicine For Our Body Is The Correct Diet, Says Dietician Ritu Sharma Of 'Ritu's Diet' Fame. What prompted me to write this article is the increase in number of youngsters coming to my clinic (Ritu's Diet) with numerous diseases. A girl in her teen came with PCOD, Hyperthroid, high triglyceride and obesity.
How to Fight Overweight And Help Teens Lose Weight
It is important for parents and guardians to start early way to help their overweight teens lose weight if they want to succeed. Fighting overweight in teenagers can sometimes be difficult, children at this stage of life especially between 16-19yrs.have some measure of liberty and can go to anyplace they like with friends, including fast food restaurants. The temptation of those colorful French fries and the oil dripping chickens on those posters can be overwhelming on hungry teenagers, especially if there's no serious control from their parents or guardians…
Your Health and Nutrition Goals Have Never Been Easier Thanks to the Hot Dynamism Biohack Radioshow!
America needs simplicity, not complexity. This show takes the strengths from the most advanced expert opinion and exploits their weakness; creating a new faction in healthcare shifting away from the sickness/crisis intervention based care into true health promotion based care. Everyday choices to help you get and stay well for a lifetime.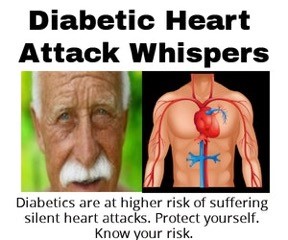 Lean Belly Breakthrough
Lean belly Breakthrough is a weight loss program that helps in reducing you weight and burn you extra and stubborn fat from your belly in most natural way. No matter at what age you are, lean belly breakthrough is gonna work for you.
3 Easy Ways To Lower Your Cholesterol
Do you know that eating food that is high in fat such as saturated fat and trans fat can increase your level of LDL(Low Density Lipoprotein)? This is not good because in LDL can increase your risk of getting heart attack, stroke and other types of heart and vascular disease. LDL is called good cholesterol and High density lipoprotein (HDL) is considered good cholesterol. I will explain a bit more letter. Did you know that even if your weight loss does get you to your ideal weight, it can still help you lower the level of LDL or bad cholesterol. This is one of the reasons why it is important to learn and use the 3 easy to lower cholesterol that I will share with you.