The sesame almond zoodle bowl is the perfect vehicle for this amazing sauce. Peanut sauce has been one of my favorite dipping and drizzling sauces for everything from low carb egg rolls to an overflowing bowl of stir fry veggies. Sadly, I've recently begun reducing my peanut intake. I've been focusing on more recipes that incorporate keto-friendly nuts and nut butters like cashews and almonds and I have fallen in love!
Swapping traditional peanut butter with almond butter for this sweet and savory sauce is the perfect stand-in for all of my beloved Asian-inspired recipes. It pairs beautifully with almost any stir fry veggie you pour it on and can be altered to be spicy or mild.
The best part? This zoodle bowl is almost better reheated the second day when all of the moisture from the noodles mixes and thickens with the sauce for an even creamier, dreamier, zoodle bowl!
Shredded cabbage and broccoli are stir-fried in just a touch of sesame oil and are tossed with zucchini noodles to make this "zoodle bowl" a quick and easy weeknight meal.
Topped with the creamy almond butter sauce and crunchy chopped almonds, this bowl is brimming with healthy fats and packed with filling fiber. Serve this as a side with your favorite chicken or for my vegetarian friends, pair it with a hard-boiled soy egg!
Read the full recipe with full nutrition breakdown and step-by-step pictures over at:
https://www.ruled.me/sesame-almond-zoodle-bowl/
————————————————————————
Ingredients:
Zoodles
2 medium zucchini, spiralized
½ cup sliced mushrooms
1 cup shredded broccoli slaw*
1 teaspoon sesame oil
Sauce
¼ cup almond butter
2 tablespoons soy sauce
2 tablespoons sesame oil
¼ teaspoon garlic powder
1 teaspoon crushed red pepper flakes
1 teaspoon erythritol
2 tablespoon chopped almonds, garnish
Optional: pinch of chili powder
*This item usually comes as a bag blend that includes julienned carrot. As carrots are not recommended on keto, I remove the few carrot pieces that are included which is less work than shredding the other vegetables. You can certainly shred broccoli and stems by hand to accomplish this as well!
Nutrition Summary:
This makes a total of 3 servings of Low Carb Sesame Almond Zoodle Bowl. Each serving comes out to be 276 Calories, 24g Fat, 6g Net Carbs, and 8g Protein.
————————————————————————
See more keto recipes, knowledge and tips on the website to keep your weight loss going strong.
https://www.ruled.me/
Everything you need to know about the keto diet:
http://www.ruled.me/guide-keto-diet/
Getting started? Everything you need is here:
http://www.ruled.me/start-here/
We also make things easy with this 14 day diet plan:
https://www.ruled.me/keto-diet-meal-plan/
————————————————————————
Follow Ruled.Me for more tasty food:
https://www.pinterest.com/ruledme/
https://www.instagram.com/ruledme/
https://www.facebook.com/ruledme
https://twitter.com/ruledme
Is It Possible to Lose Weight and Never Put It Back on Again?
Losing weight is relatively easy! The more difficult task is to maintain it. One of the most complaint subjects in terms of dieting and weight loss is related to maintaining your weight once you achieved your goals and not putting it back on.
A Slave to Advertising
Has advertising taken away our ability to think for ourselves? Have we become so lazy that we overlook the use of common sense when all that is needed is an answer to a simple solution? You will find that using your mind can heal your body.
Hypnotherapy As an Alternative to Weight Loss Surgery
Weight loss surgery can seem the only answer for many people who struggle with their weight. Hypnotherapy could be a cheaper alternative without the risk of surgery.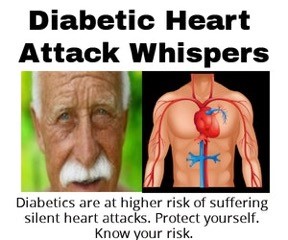 Imagine Your Favourite Food As a Way to Lose Weight
If you struggle with cravings for sugary snacks when you are trying to lose weight, there is a surprising solution which could help you out. If you imagine eating the food you are craving then it could stop those cravings. You have to imagine eating it in the right way though.
Leg Workouts for Women
Would you like to learn some leg workouts for women? Circuit training workouts are the best way to get a great workout in the shortest amount of time possible. In today's post I go over circuit training leg workouts for women. So if you would like a great leg workout read on…