This prosciutto, caramelized onion and Parmesan braid is sure to be the center of attention at any meal. It looks as beautiful on the outside as it is tasty on the inside. A braid of mozzarella dough surrounds prosciutto, caramelized onion, garlic, basil and Parmesan cheese. A bit of balsamic vinegar gives the filling a slight bite. Best of all, even though it looks impressive, you don't need to be a professional baker to make it.
Prosciutto is an Italian ham cured and aged with salt. This aging process results in a rich, concentrated, flavor. The bold flavor of this meat stands up well to the nutty, salty, Parmesan cheese and is accented perfectly with the garlic and caramelized onions. Caramelizing the onion brings out the natural sweetness of the onion and softens the flavors so they don't overwhelm the other flavors in the dish. Fresh basil tops off the combination and makes it into a filling worthy of a special presentation.
The braid makes a lovely presentation as well as a tasty backdrop for the filling. It's made of mozzarella dough, so it satisfies the appetite as well as they eye. Be sure to work quickly when you roll out this dough as it rolls out much easier when it is warm. Another trick to working with this dough is to use part-skim mozzarella cheese. Part-skim mozzarella provides a bit more stretch for the dough. I love working with mozzarella dough. It feels almost like old-fashioned yeast bread dough when I knead it.
While it may seem like making the braid is the tricky part of making this dish, the braid is easy. Instead, the biggest challenge is transferring the finished loaf from the baking sheet to the cutting board. Even this isn't difficult if you transfer it with the parchment paper it cooked on underneath, then gently remove the paper, tearing it if necessary to make removal easier.
This Prosciutto, Caramelized Onion and Parmesan braid makes an elegant dinner. Pair it with a simple salad or soup to make a complete meal. If you like, you can use a bit of olive oil with freshly cracked pepper to dip it in. This is the kind of recipe that makes it easy to forget that it's keto—but it is, so you can enjoy it guilt-free!
Read the full recipe with full nutrition breakdown and step-by-step pictures over at:
https://www.ruled.me/prosciutto-caramelized-onion-parmesan-braid/
————————————————————————
Ingredients:
1 Tbsp. butter
1 medium onion, finely chopped
1 clove garlic, crushed
1 Tbsp. balsamic vinegar
3 oz. prosciutto, sliced thinly
2 tsp. fresh basil, minced
2 cups mozzarella cheese, part-skim, finely grated
¾ cup almond flour
½ tsp. salt
1 egg
9 Tbsp. Parmesan cheese, finely grated, divided
Freshly ground black pepper to taste
Optional: olive oil, for dipping
Nutrition Summary:
This makes a total of 6 servings Prosciutto, Caramelized Onion and Parmesan Braid. Each serving comes out to be 303 Calories, 23g Fats, 5g Net Carbs, and 21g Protein.
————————————————————————
See more keto recipes, knowledge and tips on the website to keep your weight loss going strong.
https://www.ruled.me/
Everything you need to know about the keto diet:
http://www.ruled.me/guide-keto-diet/
Getting started? Everything you need is here:
http://www.ruled.me/start-here/
We also make things easy with this 14 day diet plan:
https://www.ruled.me/keto-diet-meal-plan/
————————————————————————
Follow Ruled.Me for more tasty food:
https://www.pinterest.com/ruledme/
https://www.instagram.com/ruledme/
https://www.facebook.com/ruledme
https://twitter.com/ruledme
Does Cheese Make You Fat? That's a Loaded Question
Does cheese make you fat? That's a loaded question. If you understand this secret it can free people from so many serious health issues popular today.
10 Ways to Successfully Lose Weight
Because of our growing population and the ever increasing of dementia and obesity, it is especially important for us to try and lose weight to improve our overall health and well-being. It can be very hard to lose weight. That is why so many of us are obese and some unfortunately morbidly obese. It can be easy to just do nothing about our weight loss and just keep putting on weight. However, this is a recipe for ill health and heart disease if not a rash of other serious health problems in the future. So, we cannot afford not to take concrete and consistent steps to do so for overall health and well-being. In this article, I will outline 10 ways for you to successfully loose weight.
Why Your Last Diet Failed
Everyday a new diet plan or book comes out that professes to be the last diet you'll ever need. But so far, there is no one diet that works better than any other diet in MAINTAINING the weight loss you worked so hard to lose. But the diet industry has convinced you that it's YOUR fault you regained the weight and to go on yet another diet. Learn why your last diet failed, why it's not your fault, and how dieting is actually causing you to eventually gain even more weight!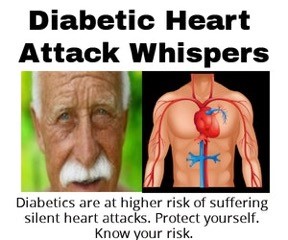 The Weight Loss Checklist
Following these simple weight loss tips, anyone can lose 10 pounds or more in 3 weeks!I am going to share the steps for jump starting your diet when you need to lose weight in 3 weeks.
Low-Fat Diet: Which Low Fat Diet Plan Should You Follow?
To reduce weight, dieters must also reduce their fat consumption. That is what most diet programs promote, and you will likely feel that all these programs are the same. There are however keys in identifying which program will be best to follow a low-fat plan.