The hang challenge is a feat of strength that requires strong hands and forearms as well as mental toughness. It sounds easy to achieve but it is anything but. The standard version of the dead arm hang is one that I've used many times before in my programs and workouts. It requires that you simply hang from a pull-up bar with your arms straight for as long as possible.
No releasing of your hands is allowed at any point while on the bar.
The time that Jesse and I recorded in this type of challenge are 2 minutes 21 seconds and 2 minutes and 51 seconds respectively.
There is a catch however.
In the street version of the game, the bar that is used rotates. This makes a huge difference in your ability to win 100 dollars doing it. As you start to lose grip on the bar and the bar starts to spin, it is only going to accelerate the pace at which the bar slips out of your hand.
In order to simulate this, we took a standard Olympic barbell and suspended it on the top of a squat rack. We were careful to not rest it in such a way that would hinder or slow down the rotation of the bar on the portion that you will hold onto.
The key is to see if you can make 100 seconds or one minute and forty seconds. This is much harder than it seems. It is the reason that many people on the street wind up getting scammed since they think that they'll be able to hang on much longer. Once they get up there and the burn in the forearms starts, their grip strength quickly fades and their hands become unable to hold up their body for even a second longer.
In the carnival version of the game they up the hold time to a full 2 minutes. This is obviously even harder, and gauging by my performance in this video, I wouldn't have won the carnival prize as I drop at the one minute and 54 second mark – 6 seconds shy of the prize. Had I known that I was working towards that then maybe I could have gutted it out a few extra seconds but I'm not sure. The forearms and hands were certainly burning like crazy by that point.
Don't underestimate the importance of the bar hang exercise in your programming. It has so many benefits and not many alternative ways to re-create it. Besides the obvious grip and forearm strength that it builds it also helps to develop that mental toughness and grit. Throw in the benefits towards increasing packed shoulder stability and you have a winner on many fronts.
Give this challenge a try and see how long you can hang from either the standard pull-up bar or from a spinning Olympic bar.
Tell me your times and more importantly, share this challenge with someone else you think would love to try it.
In the meantime, if you're looking for workouts that build objective challenges into all of our programs so you can compare yourself not only against yourself but your peers doing the same workouts, be sure to head to athleanx.com and get the program that best matches your current goals using the program selector at the link below.
If you are looking for more videos on how to build forearm strength and size as well as how to get a better stronger grip, be sure to subscribe to our channel here on
youtube
via the link below and remember to turn on your notifications so you never miss a new video when it's published.
Build big, jacked muscles here –
http://athleanx.com/x/my-workouts
Subscribe to this channel here –
http://bit.ly/2b0coMW
Is It Really Possible To Lose Weight In 2 Weeks?
We have always been told that nothing comes easy. While that may be true, we are here to break the myth that something difficult correlates to a stretched time period. This is a question most people have asked themselves at some point- Can I lose weight fast? Some of us have even tried to figure out how to lose weight in 2 weeks or less.
Know What You Eat – Why You Need to Eat Organic Foods Over Canned Foods
You are what you eat. Today, a lot of us have decided to conveniently ignore this line! With obesity and health-related problems and diseases all around us, we may need to take a step back and look at our dietary habits. Most of our diets are plagued with junk food and unhealthy eating habits. While in most cases we are unable to see the immediate effects of this harmful lifestyle, we see them when we're older. Not only do they add inches to your waistline, but scientists and researchers have also indicated through various studies that junk food can actually cause serious damage to your brain and other parts of your body.
A Small Change to Help With Losing Weight
It can be tough to change habits in order to lose weight. In order to do it in a healthy manner, the weight should come off slowly. This will help you to maintain the weight loss for the long term and have a better quality of life.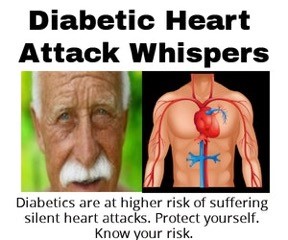 Weight Loss – The Best Way To Lose Weight Naturally
Weight loss has its peculiarities. It can seem like there are many ways to go about it, which is true. Arguing over which is the best method is needless because it is primarily based on opinion. What works for one person is likely going to be their favorite way. Have you found which method works best for you? There is no way around trial and error. At some point, you will need to experiment with different routines: whether it involves diet or physical activity.
Want To Quit Soda & Cola? Tips & Tricks to Mix & Match For Success
Looking to stop soda or cut down on the amount of very sweet beverages you consume? Avoid the pitfalls of bottled fruit juice, learn how easy it is to mix up fantastic new flavors you can't get in stores, and avoid feeling deprived with the flavor tips and combinations in this article.