Quick and easy egg fried rice is a simple and healthy recipe that is delicious and nutritious. Think restaurant-style fried rice, but healthier and made at home! Once you see how easy it is to make at home, you'll think twice about ordering in again. #ad
I love to give this traditional dish a fun twist by swapping out scrambled eggs for a perfectly cooked, sunny-side up Happy Egg Free Range Blue + Brown Heritage Breed egg. It's the perfect way to top this recipe off and marries all the flavors together.
Learn more about Happy Egg and where to purchase their free-range offerings near you if you're in need of a restock here:
https://happyegg.com/
PRINT RECIPE:
https://cleananddelicious.com/fried-rice/
Thanks for watching! Make sure to SUBSCRIBE for more videos:
http://tinyurl.com/jaxbcd6
FAVORITE KITCHEN TOOLS:
12-Inch Skillet:
https://amzn.to/3hS6Pkk
7 Inch Santoku Knife:
http://amzn.to/2ng92gT
Spouted Glass Measuring Cup:
http://amzn.to/2oEQdnV
Glass Mixing Bowls:
http://amzn.to/2oQoZqj
WEBSITE:
https://cleananddelicious.com/
INSTAGRAM:
https://www.instagram.com/clean_and_d…
FACEBOOK:
https://bit.ly/2XvSjVh
PINTEREST:
https://www.pinterest.com/danispies/
TWITTER:
https://twitter.com/DaniSpies
EASY FRIED RICE RECIPE
1 tablespoon toasted sesame oil
1 small onion, diced (about 1 cup)
2 carrots, diced (about 1 cup)
1 bell pepper, diced
2 cloves garlic, minced
1 cup baby spinach
1 cup frozen peas, defrosted
1/2 cup thinly sliced scallions
4 cups cooked jasmine rice
1/4 cup low sodium soy sauce (If you're gluten-free you can sub in for tamari or liquid aminos)
1 tablespoon sesame seeds
1 tablespoon coconut oil
4 Happy Egg Free Range Blue & Brown Heritage Breed eggs
Heat sesame oil in a large skillet over medium heat.
Add in the onions, garlic, peppers, and carrots. Stir well and cook for five minutes or until the veggies are tender and onions are translucent.
Next, stir in spinach, peas, and scallions. Cook for another three minutes or until the veggies are tender but still vibrant.
Add in rice, low sodium soy sauce, and sesame seeds. Stir together and cook for five more minutes or until all the flavors have combined and the rice is heated through.
In the meantime, heat a small nonstick pan over low heat, add a little coconut oil to the bottom of the pan (you can also use butter or ghee), and then add one Happy Egg to the pan at a time.
Once you see the whites start to set up, add a splash of water to the pan and pop on a lid for about 30 seconds. This allows the whites to cook through but leaves the yolks super vibrant and runny.
Slide the creamy egg right over your fried rice to finish the dish. Repeat for each serving, serve, and enjoy!
Nutrients per 1/4th of recipe: Calories: 415kcal | Carbohydrates: 60g | Protein: 14g | Fat: 13g | Saturated Fat: 5g | Cholesterol: 164mg | Sodium: 628mg | Potassium: 505mg | Fiber: 5g | Sugar: 6g | Vitamin A: 7370IU | Vitamin C: 61mg | Calcium: 105mg | Iron: 3mg
PRINT RECIPE:
https://cleananddelicious.com/fried-rice/
Disclaimer: product links may include affiliate links.
#easyeggfriedrice #friedricerecipe #healthyfriedrice
Discover Just How a Quick Weight Loss Can Be a Healthy Weight Management
Just how can a fast weight loss additionally be a healthy and balanced weight management? Truthfully, if this is the believed on your mind, you are miles ahead of the majority of people thinking about weight loss today. As a matter of fact, truth idea that most of fat burning seeker are having is, "Exactly how can I have a fast weight loss?" There is no reference of a healthy weight reduction whatsoever! The issue is that everybody wants the results, however does not appreciate what they have to do to get there.
You Can Lose Weight By Changing Your Diet
It is possible to lose weight by changing your diet. I know you have heard this before, but with proper nutritional system you can lose weight.
What Causes Fat Loss – And How To Make It Happen Faster?
Fat loss typically happens when you burn off more calories than you consume. This has been the fundamental concept behind every kind of weight loss program and diet, yet remains stubbornly denied by most who won't lose fat. Because glucose is the nutrient necessary for your brain and vital organs to function, your body looks to other sources of it.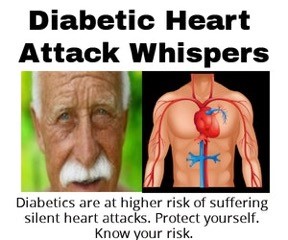 Dieting Is Not Always The Best Choice For Healthy Weight Loss
When people decide they want to lose weight, they almost invariably go to the weight loss standard – they diet. And while dieting may be the most common course of action, why then is yo-yo dieting so prevalent? Let's look at why so much lost weight is re-found quickly, and what other options exist for successful weight loss.
Dodgy Diet Signs/Best Lockdown Diet Plan For Weight Loss After Covid19
Coronavirus and dodgy diet signs you need to be aware of if looking to lose weight and get back in shape. It wasn't until lockdown when it was realised the world over just how serious the coronavirus was. When that state of emergency of international concern was announced, it proved we had a major health pandemic on our hands.