If you can't get big arms no matter what arm workout you try then this is the video for you. Here, I'm going to show you 5 reasons why you're arms won't grow and what you need to start doing the very next time you train them. If you follow these 5 arm workout tips you will get bigger biceps and triceps guaranteed, with noticeable growth in even just the next 2-3 weeks.
The foundation behind why these workouts and exercises work is because they take advantage of one of the main drivers of muscle growth and hypertrophy, progressive overload and tension. Many times, people will rely on using just the big compound lifts for getting bigger arms. When you realize that the question of how to get bigger arms isn't achieved solely through adding weight to the big lifts then you really start to make progress.
Direct arm training with an adherence to the same principles of overload is actually where most arm size is possible.
We start down this path with utilizing heavier weights on the classic biceps exercises and triceps exercises like the curl and lying tricep extensions respectively. But it's not just about lifting as much weight as you can and swinging the weights up and down. Instead, it's about getting the weights to the top using a bit of momentum but then shifting to controlling the eccentric lowering of the weights as much as possible.
This eccentric overload is one of the best ways to create more arm growth and is one of the fastest things you can do to get bigger arms.
Next, you want to remember that strict form will also result in big arms. The key is not to abandon it entirely in the pursuit of big biceps and triceps. What you need to do however is be sure to still aim to handle as much weight as you can within these restrictions so that even though the weight is lighter than what you would do with some momentum, you are still lifting a relatively heavy load.
The biceps strict curl and the incline overhead dumbbell triceps extension are two great examples of this. You have the chance to lock your body into position against either the wall or the back of an incline bench to ensure that only the force of the muscle you are trying to grow is responsible for generating the effort on every rep.
Next, you want to be sure to remember to train your brachialis muscle heavy. You likely heard that this is the muscle that sits beneath the biceps and is often forgotten about in many arm workouts, a mistake that is costing you big arms. Hammer curls are one of the best ways to build this arm muscle but going too light may not be giving you the stimulus you need for more growth.
The fourth thing that will really benefit you and help you break through any plateau to bigger arms is to not just use bodyweight arm exercises as burnout options but to remember to weight them for better gains. Chinups, inverted chin curls and all variations of triceps pushups are great arm exercise options for adding additional weights in the form of weighted vests or even just some plates suspended around your waist. Once you do this, the rep count will come down but the inches will pile up as you introduce new overload stress that didn't exist in your arm workout before.
Finally, all arm muscles matter which is why you can't forget to train the muscle that is responsible for a great deal of the lower arm size – the brachioradialis. This forearm muscle is actually responsible for flexing the elbow from the pronated position. Remember to include exercises like the offset dumbbell curl and the lat pulldown reverse curl to target this effectively and lead to much bigger arms in the long run.
If you are looking for a step by step program where you can get big arms without wasting time or doing the wrong arm workouts, be sure to visit athleanx.com via the link below and check out the program that is most suited to your current goals by using the program selector tool.
For more arm workouts to get bigger arms and the fastest way to get big triceps and biceps, be sure to subscribe to our channel here on
youtube
via the link below and remember to turn on your notifications so you never miss a new video when it's published.
Build ripped athletic muscle here –
http://athleanx.com/x/my-workouts
Subscribe to this channel here –
http://bit.ly/2b0coMW
6 Simple Hacks to Lose Weight
Feeling confused by all the weight-loss advice out there? No wonder. Diet trends, infomercials for exercise gadgets, ads for pills, and even the latest medical breakthroughs all promise to help you shed unwanted pounds – and they often contradict each other. With so much weight-loss "wisdom" to wade through, many people simply throw up their hands and decide they might as well just eat whatever's in front of them. However, while looking for tips to lose weight, a good start would be to work on your mental fitness.
Is It Possible to Lose Weight and Never Put It Back on Again?
Losing weight is relatively easy! The more difficult task is to maintain it. One of the most complaint subjects in terms of dieting and weight loss is related to maintaining your weight once you achieved your goals and not putting it back on.
A Slave to Advertising
Has advertising taken away our ability to think for ourselves? Have we become so lazy that we overlook the use of common sense when all that is needed is an answer to a simple solution? You will find that using your mind can heal your body.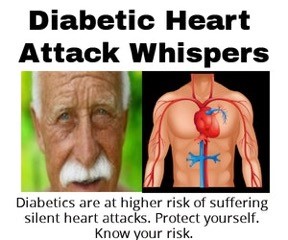 Hypnotherapy As an Alternative to Weight Loss Surgery
Weight loss surgery can seem the only answer for many people who struggle with their weight. Hypnotherapy could be a cheaper alternative without the risk of surgery.
Imagine Your Favourite Food As a Way to Lose Weight
If you struggle with cravings for sugary snacks when you are trying to lose weight, there is a surprising solution which could help you out. If you imagine eating the food you are craving then it could stop those cravings. You have to imagine eating it in the right way though.