http://serious-fitness-programs.com/weightloss
Follow Us On Facebook:
⇨
https://www.facebook.com/TheSeriousfitness
⇨Tools and ingredients:
Olive Oil Sprayer :
https://amzn.to/2N6Y3Qx
Food Peeler:
https://amzn.to/2CW83sd
Colorful Measuring Spoons:
https://amzn.to/2LX159o
Looking for easy meal prep for your diet ? Here we have for you 7 Healthy Breakfast Recipes For Weight Loss
I hope you like all these breakfast ideas and easy recipes ♡
1 Sheet pan pancakes 110 calories (8 serving)
Ingredients
1 1/4 cup whole wheat flour
1 tsp bakingpowder
1 cup applesauce
2eggs
2/3 cup milk
1 tsp vanilla extract
2 strawberries
1 oz blueberries
Preheat oven to 425°F (220°C).
In a bowl, mix flour and bakingpowder.
In a second bowl add milk, applesauce, egg, and vanilla extract.
pour the wet ingredients into the dry Mix until well combined.
Pour pancake mix on a greased sheet and evenly spread out.
top with strawberries and blueberries
Bake for 15 minutes.
Cut into squares and Serve
freeze for up to a month.
2 Delicious morning sandwich 300 calories (6 serving)
Ingredients
1 tsp olive oil
1 garlic
1/4 medium red onion
3 white mushrooms
4 oz broccoli
2 tbsp water
2 oz spinach
salt and black pepper
4eggs
2 egg whites
6 whole wheat english muffins
6 slices low fat cheddar cheese
Preheat oven to 350 degrees F and line bakingpan with parchment.
Whisk together eggs and egg whites in a large bowl. Set aside.
Heat olive oil in a large non stick pan over medium heat and add in onions garlic broccoli, mushrooms, and spinach cook for another 4-6 minutes, or until veggies are tender.
Season with salt and pepper.
Mix with eggs and pour into prepared bakingpan.
Bake in preheated oven for 20-30 minutes.
Use a glass (or some sort of circle cutter) to cut into a circle the size of your english muffins.
On the half of the english muffin, top with cheese and egg circle and top with the half english muffin.
Place sandwiches in a freezer bag.
Freeze for up to one month!
To reheat Place on a microwave safe plate that's been lined with a paper towel. Heat until egg has been warmed through and cheese is melty, about 60-90 seconds.
3 Hash brown egg cyps 140 calories (6 serving)
Ingredients
10 oz shredded hash brown potatoes
1/2 cup shredded cheddar cheese
6eggs
salt and black pepper
Preheat oven to 400°.
In a bowl, combine hash browns with cheddar cheese
Divide potatoes among 6 greased muffin cups; press onto bottoms and up sides to form cups. Bake 18-20 minutes or until light golden brown.
Crack an egg into each cup and sprinkle some salt, pepper. Bake again at 350°F/180°C for 13-15 minutes, or until the egg whites have set. After they have cooled, remove cups by running a knife along their edges.
4 Egg white frittata recipe 40 calories (4 serving)
Ingredients
10 red grape tomatoes
2 oz spinach
2 cups egg whites
salt and black pepper
Preparation
Preheat oven to 400 F. Grease a glass baking dish with cooking spray/oil/.
Add all ingredients, stirring well and gently with a fork.
Bake in the oven for 30-35 minutes until egg whites are firmly set. Remove from oven and slice into 4 pieces when cooled. Congrats, you've got them ready for the week!
5 carrot oatmeal cookies 90 calories (6 serving)
Ingredients
1/2 cup oats
1/3 cup whole wheat flour
1/2 tsp baking powder
1/2 tsp ground cinnamon
salt
2 egg whites
1/2 tsp vanilla extract
1 tbsp melted coconut oil
1 tbsp honey
2 tbsp milk
1/3 cup grated carrot
6 easy homemade borrito 280 alories (1 serving)
Ingredients
1 tsp olive oil
1/4 medium yellow onion
1/4 medium red bell pepper
1/4 medium green bell pepper
1/4 tsp onion powder
1/4 tsp chilli powder
3 oz lean ground meat
salt and black pepper
2 egg whites
1 whole wheat tortilla wrap
Preparation
(double the ingredients to make more than one sandwich)
Heat olive oil over medium heat in a large skillet.
add onion, pepper, garlic powder, and chili powder. Sauté for 3-4 minutes.
Add meat and cook thoroughly, until completely cooked, stirring occasionally.
Remove from heat and transfer to a large bowl and set aside to cool.
Reduce heat to low and return the pan to the heat.
Add alleggs to the pan and stir continuously until completely cooked.
Remove them and transfer to meat mixture wbol and stir to combine.
Spoon meat mixture over bottom half of your tortilla.
Wrap your burrito ina panchment paper and store in the freezer.
Take a burrito out of the freezer the night before you plan to eat it. Best when reheated in a toaster oven for 7-8 minutes. You can also toast for 4-5 minutes to get the outside crispy, then microwave for 30-45 more seconds to ensure it's heated through.
7 zucchini fritters 360 calories (1 serving)
Ingredients
2 medium zuchini, grated
2eggs
3 tbsp rice flour
salt and black pepper
1 tsp olive oil
2 grape tomatoes chopped
I hope you like all these healthy recipes ♡
Advantages and Disadvantages of the Paleo Diet
Have you ever searched on the internet for the real best weight reducing diet programs? If so, you may have read about what is perceived as the next best diet in the planet, which is called the Paleo diet. But, what precisely is this Paleo diet and what really makes it better than all the other diets? The Paleo word is the short for Paleolithic, the prehistoric time of humans, that existed millions of years ago. At the time of this Paleolithic times, humans learned how to farm and how to hunt, this means that these people only ate food that were easily obtainable to them in their own close environment.
Role of Herbal Supplements in Weight Loss
Weight loss is not all about losing weight it about learning the healthy eating habits and learning about your body requirement. So with the help of diet and physical activities, you can lose weight, but sometimes due to very hectic life schedule, an individual is unable to follow a strict diet and physical activities. So, for those individuals, they need to take an additional step to lose weight in an effective and safe way.
5 Ways To Fight Obesity And Being Overweight!
As we all know obesity is a major issue and many of us are suffering from the after-effects of obesity. Obesity is not a disease, it a lifestyle problem which affects lots of people all over the world.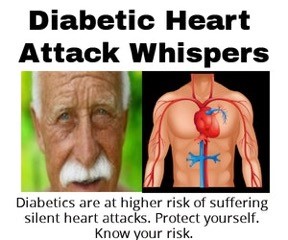 Dietary Tips to Lose Weight Fast
If you really want to lose weight but you're doubtful how it is possible by diet, then you don't need to worry. Yes, there are lots of questions in our mind like – do I need to cut down my calories? Should I stop taking dinner? What should I do exactly? Get rid of obesity with diet tips which not only help you to lose weight fast but is also helpful to bring overall well being.
How Green Tea Affects People's Health and Weight Loss
Tea is one the most popular beverages on the planet. It has lots of health benefits, that have been confirmed by scientists. Moreover, using green tea for weight loss could be a quite effective method in complex with a diet and physical activities. Let's look at its impact on human health.