http://serious-fitness-programs.com/weightloss
Follow Us On Facebook:
⇨
https://www.facebook.com/TheSeriousfitness
⇨Tools and ingredients:
Olive Oil Sprayer :
https://amzn.to/2N6Y3Qx
Food Peeler:
https://amzn.to/2CW83sd
Colorful Measuring Spoons:
https://amzn.to/2LX159o
Glass Meal Prep Containers:
https://amzn.to/38MQkQQ
Plastic Portion Cups:
https://amzn.to/2U72oHj
Today we have for you 6 high protein meal prep for weight loss to add to your diet
I hope you like all these easy recipes ideas ♡
1 tuna patties recipe 420 calories (1 serving)
Ingredients
1 small green onion
1 tbsp fresh dill
5 oz canned tuna
1 oz whole wheat breadcrumbs
1 tsp dijon mustard
1 tbsp low fat mayonnaise
1 tsp lemon juice
1 egg
salt and black pepper
1 tsp olive oil
1 oz spinach
5 red grape tomatoes
To a large bowl, add first 9 ingredients and mix until well.
Form into 3, evenly-sized patties. In a large skillet over medium heat, heat oil. Cook patties until golden and crispy, 3-4 minutes per side..
Serve with spinach and grape tomaes right away or store in the fridge for up to 4 days.
2 shrimp fried rice 370 calories (6 serving)
Ingredients
beet slices
4 oz shrimps peeled and deveined
1 tsp cornstarch
salt and black pepper
2 tsp olive oil
2 egg whites
1 small green onion
1/2 medium carrot
2 oz frozen peas
1/2 cup brown rice cooked with beet slices
1 tsp soy sauce
parsley
In a medium bowl, mix the shrimp, cornstarch, salt and pepper. Let marinate at room temperature for 10 minutes.
Heat oil in a large non-stick skillet on medium/high heat. add shrimp Cook 1 minute per side, Remove remove and set aside.
add beaten eggs to the same skillet. cook until no longer runny. Remove remove and set aside.
Add oil ,green onion and carrot and cook until fragrant.
Stir in peas and rice then cook 1 to 2 min
Add cooked shrimp and eggs back to the pan with soy sauce and mix well. Continue to cook until the rice is hot. serve with parsley.
3 chicken meatballs with cauliflower 360 calories (1 serving)
Ingredients
1 cup riced cauliflower
5 oz ground chicken
1 oz grated low fat mozzarella
1/4 crumbled buillon cube
1 garlic
1/4 tsp italian seasoning
salt and black pepper
1 tbsp parsley
1 tsp olive oil
1/4 cup low sodium chicken stock
2 tbsp lemon juice
1 tsp sriracha
1/4 tsp garlic powder
lemon slices
start by cooking cauliflower covered in a plate in microwave for 4 minutes.
In a large bowl, combine ground chicken, cheese, garlic, Italian seasoning, crumbled bouillon cube, , chopped parsley and black pepper. Mix well with your hands and form medium balls. Arrange on a plate and set aside.
add oil in a large skillet over medium-low heat. Cook the chicken meatballs for 8 minutes on all sides, until browned. Remove to a clean plate and set aside.
In the same skillet add lemon juice, chicken stock, hot sauce, garlic powder. Cook for 3 min,. Adjust seasoning with salt and pepper
place cauliflower rice into a container. Then top with chicken meatballs and garnish with lemon slices. keep the sauce into small containers. Reheat in the microwave when ready to heat. Enjoy!
4 chicken with cauliflower rice 200 calories (1 serving)
Ingredients
1 tsp ghee
1/4 medium yellow onion
1/2 medium carrot
1 garlic
4 oz chicken breast cooked and shredded
1 cup riced cauliflower
4 egg whites
2 tbsp hot sauce
1 tbsp white nivegar
1 tsp worcestershire sauce
1/4 tsp garlic powder
salt and black pepper
handful pf greens
1 tbsp ranch dressing
Preheat oven to 400 degrees
Line a baking pan with parchment paper
Add ghee, onion, carrots, and garlic to a skillet and saute until softened
Add cauliflower rice, shredded chicken, sauteed veggies, egg whites
in a small bowl add hot sauce, white nivegar, worcestershire sauce, garlic powder salt and black pepper and mix well and add it to the bowl and mix well.
Pour into lined baking pan
Bake covered for 25 minutes
Remove cover and bake an additional 20-25 minutes or until set
Top with ranch dressing
5 beef and cabbage stir fry 350 calories (1 serving)
Ingredients
1/4 medium yellow onion
1 tsp olive oil
5 oz ground lean beef
1/4 medium green bell pepper
1 garlic
1/4 tsp paprika
1/4 tsp dried oregano
salt and black pepper
1/2 small head green cabbage
4 oz diced tomatoes
1 tsp apple cider vinegar
parsley
Heat a large skillet over medium heat. Add ground beef and cook until browned, about 5-6 minutes.
Add in onion, bell pepper, garlic, paprika, oregano, salt and pepper to taste, then cook, stirring frequently for 2-3 minutes.
Stir in the cabbage, tomatoes with their juices and apple cider vinegar.
Reduce the heat, cover and simmer until the cabbage is soft, about 15 minutes.
Add a splash of water if it get's too dry.
Garnish with parsley
6 hash brown eggs 240 calories (1 serving)
Ingredients
1 tsp olive oil
1 egg
3 egg whites
3 oz shredded potatoes
1 oz spinach
handful of green
5 yellow grape tomatoes
Salt & Pepper, to taste
I hope you like all these healthy recipes and meals ♡
What Has Calcium and Magnesium Got To Do With Weight Loss?
While it may be unbelievable that calcium and magnesium have something to do with weight loss, one holistic health coach has found a yet more obvious use in combating overlooked side-effects attributed to weight-loss failure, solving one of the foremost factors associated with giving up on virtually any diet plan. Instead of going through the unpleasant symptoms or giving up, there is a simple solution.
The Art of Going On A Diet Without Actually Dieting
Many people believe that dieting is the way to go when it comes to weight loss. The problem is, dieting can actually get in the way of any weight loss plan or program. Here's some advice on how to lose weight, and get healthy, without actually going on a diet… in the traditional sense, at least.
The 3 Keys To Weight Loss – Part 1
When someone poses the age old question "How do I lose weight?", I find myself normally sitting down, propping, or leaning back, taking a deep breath, exhaling, and then preparing myself for a long conversation. Why? Because the questions answer, though seemingly simple, is saturated with so much conflicting information, misinformation, opinions, and possible dangers that a "simple" answer is almost malpractice for a practitioner.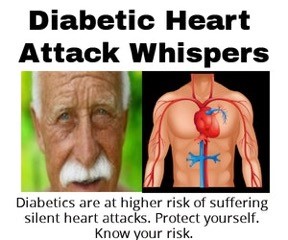 The 3 Keys to Weight Loss – Part 2
3 Keys To Weight Loss – Part 2: Tips, Tricks, and Implementation We have discussed the keys to enhancing weight loss and metabolism, and have explored many of the principles of what metabolism really is. Now, how do we get started? Few incredible things have happened in your life without a plan or focused effort, correct? The beauty of metabolism is that there are "tricks" that can make it much easier and much faster to begin having results and seeing a difference in your body. We need MICRO nutrients as well as macro nutrients and these come from foods, plants, and other natural sources to aid in every aspect of human health. From Adaptogens that help to balance stress and cortisol, to plants such as Green Tea that can aid in literally boosting metabolism and speeding up the rate in which macronutrients are used by the body.
Are Isometric Exercises Good For Weight Loss?
Exercise is a good part of any effective weight loss plan. However many people try to find quick and easy ways to lose weight. Many try isometric exercises for weight loss, but, are isometric exercises good for weight loss? An overview of isometric exercises and why they might be… or not.