http://serious-fitness-programs.com/weightloss
Follow Us On Facebook:
⇨
https://www.facebook.com/TheSeriousfitness
⇨Kitchen Tools and ingredients:
Olive Oil Sprayer :
https://amzn.to/2N6Y3Qx
Food Peeler:
https://amzn.to/2CW83sd
Colorful Measuring Spoons:
https://amzn.to/2LX159o
6 Healthy Vegetable Pasta Recipes For Weight Loss To Include In Your Everyday Diet
1 Vegetable stir fry 480 calories (1 serving)
Ingredients
4 oz chicken breast
1 tsp olive oil
salt and black pepper
1 garlic
1/2 medium carrot
1/4 medium red bell pepper
2 oz broccoli florets
2 tbsp water
1 tsp soy sauce
1 egg
1 egg white
4 oz whole wheat spaghetti cooked
1 tsp lime juice
Start by cooking chicken breast in a large pot over medium heat with oil add salt and black pepper and cook until browned, add garlic, carrots, pepper, broccoli, water cover and cook until softened.
Add soy sauce and transfer to a plate and set a side. add eggs and scramble to your liking. Stir in cooked spaghetti cooked vegetables and lemon juice and continue to stir-fry for a few minutes.
2 Avocado vegan pasta salad 300 calories (4 serving)
Ingredients
3 oz avocado
1 garlic
salt and black pepper
1 tsp lemon juice
4 oz whole wheat spaghetti cooked
10 red grape tomatoes
10 yellow grape tomatoes
1 oz spinach
3 Broccoli pesto penne recipe 310 calories (1 serving)
Ingredients
2 oz wholewheat penne
7 oz broccoli florets
5 basil leaves
a small handful of parsley
1 tbsp vegan parmesan cheese
2 tsp olive oil
salt and black pepper
1 red chilli
Preparation
Steam broccoli in a steamer basket over boiling water for just 4 to 5 minutes.
In a food processor, whizz the broccoli with the basil, parsley, and 2 tsp oil, until finely chopped. Add the cheese and 3 tbsp of water to loosen the pesto, then pulse. Season to taste.
Add the broccoli pesto and mix to coat.
Add chilli and stir-fry for 1 min over a high heat, until softened and browning slightly and serve.
4 vegetables recipe 270 calories (1 serving)
Ingredients
1.5 oz whole wheat spaghetti
1 small white zucchini
1 clove garlic
1 tsp olive oil
1/4 medium white onion
1/2 medium red bell pepper
1/2 small aubergine eggplant
3 tbsp water
1 small tomato
1 tbsp chopped parsley
salt and black pepper to taste
1/4 tsp dried oregano
1 tsp permesan cheese
Preparation
Heat the olive oil in a frying pan. Add garlic, onion, zucchini aubergine and peppers add 3 tbsp water, cover and cook for a few minutes on low heat until tender.
Add the chopped tomatoes, parsley, salt and pepper and dried oregano.
Add cooked spaghe tti.
Serve with Parmesan cheese on top
enjoy!
5 turkey dinner 460 calories (6 serving)
Ingredients
2 oz whole wheat spiral
1/4 medium white onion
1 tsp olive oil
4 oz ground turkey
1/4 tsp italian seasoning
1/4 tsp garlic powder
salt and fresh black pepper
4 oz diced tomatoes canned or italian pasta sauce
1 tbsp mozzarella cheese
6 Pesto chicken 410 calories (1 serving)
Ingredients
1 tsp olive oil
4 oz chicken breast
salt and black pepper
1/4 tsp garlic powder
5 grape tomatoes
4 oz cooked whole wheat penne
1 tbsp pesto
basil leaves
Directions
In a large skillet, heat olive oil over medium-high heat. Season both sides of chicken with salt and pepper and garlic powder then add to skillet. Cook until golden and seared on both sides, about 8 minutes per side. Let rest for 10 minutes, then slice into 1/2″ pieces.
Add pesto over penne pasta, then add tomatoes and toss until combined. Top with sliced chicken.
Serve with more basil.
I hope you like all these healthy recipes ♡
The More Weight, The Bigger the Risk for Cancer
There has always been this idea, although, the extra weight we carry we are still healthy and fit: Not according to some of the latest research. This is nothing new to most that weight becomes obesity which affects a sizable percentage of people around the globe or at least more so in the western world. Many who carry that extra weight are not aware of the many health consequences it can have. Too many still ignore the many real health risk associated with extra body weight.
Weight Loss – Four Sneaky Ways To Burn More Calories At Work
Looking to lighten your work day and kick-start the fat burning process? If so, you will want to check into how you can burn more calories while at work. Given the fact you spend eight to ten hours a day at work, you need to be doing whatever you can to maximize your calorie burn. Otherwise, you will be left trying to boost your burn in the few hours of free time you do get during the day. Need a little help getting started? Here are four sneaky ways to burn more calories before the work day is up.
Appy About The Way You Work Out?
Now the summers over the warm jumpers and pumkin lattes are on the horizon. So here's 5 fitness apps to keep you fit!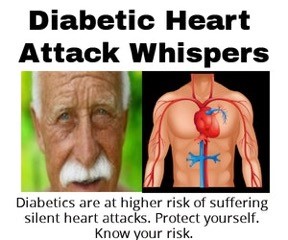 Should Dieters Eat Consciously to Lose Weight?
Most of the times, the purpose of dieting is to lose weight. However, there are some more aspects of dieting such as detoxification and glowing skin. What is your intention for going on a diet?
Would You Like to Return to Your College Weight? With Organic and Safe Supplements
Are you frustrated with your weight loss program? Most people are frustrated with their efforts to lose weight because what happens with the best plans to lose weight is that it is not sustainable. The reason it is not sustainable is because of the progress is slow and their bad eating habits are hard to break. Most people have unhealthy eating habit for most of their lives.